Summer Grilled Veggies with Lemon Garlic Ghee (or any savory ghee!)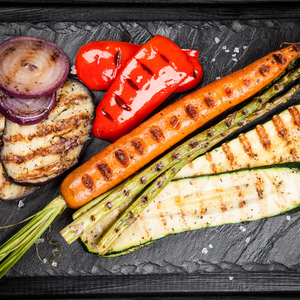 Full Disclosure...this is less of a "recipe" and more of an idea. 
Many folks think that ghee is too heavy for summer and to this we say "NAY!" Ghee is cooling, sweet and grounding and, by nature, that works super well for summer! 
Bust out your favorite Veg and your Grill and lets get going! 
Ingredients:
Any grill-able veg, such as Zucchini, onions, carrots, mushrooms, eggplant, peppers...I mean...the list is endless. 
Slice in rounds or lengthwise
Melt 2 Tbsp Ghee (depending on how much veg you are doing, you might need more! You can use any of our savory ghees, such as Lemon Garlic, Niter Kibbeh (either one!), Traditional or Brown Butter (this one is rockin on the carrots).
Course Salt - (alternatively, you can grill the veg on a himalayan salt slab!)
Method:
Slice veg the way you like them!
Heat grill to medium-high (350-425°F)
Brush Melted ghee on both sides of veg and grill!
You can also throw kabob chunks INTO the melted ghee and swish around before skewering 
Grill to your liking!  
Happy Summer!
---
Also in RECIPES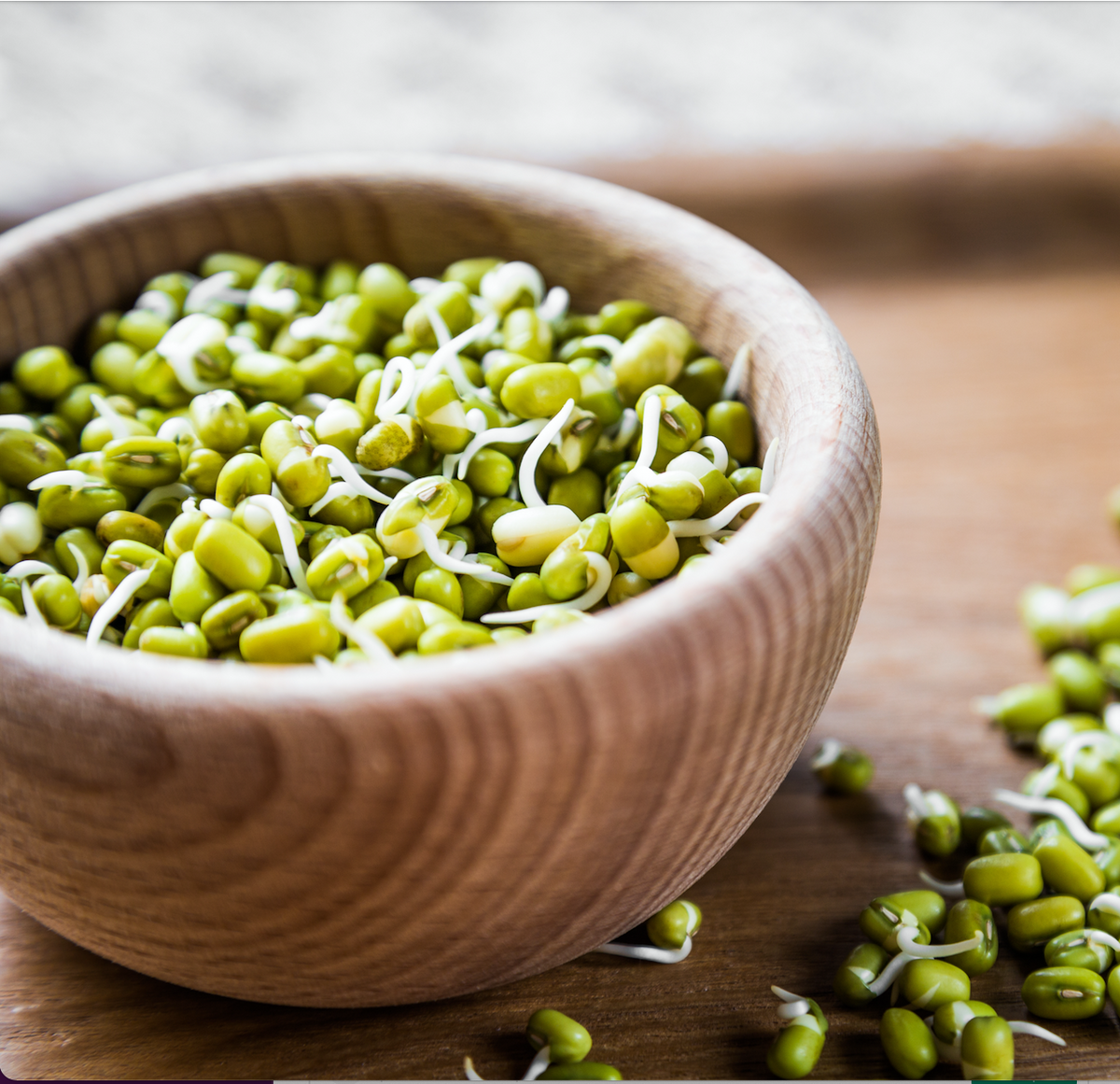 While Phytic Acid is an excellent
survival mechanism for beans, protecting them from weather and insects, it is not so stellar for humans.
It binds to minerals, inhibiting mineral absorption and
making
 it really difficult for us to digest the proteins. The exciting news though
are two
 solutions
Buckwheat is a wonderfully versatile grain that can be made either sweet or savory. Its warming and drying qualities make it ideal for watery and earthy Springtime. It is high in iron and magnesium, nourishing the blood and the muscles. The apple is great for thinning the bile and cleansing the liver. This oatmeal with oomph leaves you feeling full and nourished but not weighed down. This is my breakfast most days in the Springtime and I love it!