Doro Wot - Ethiopian Chicken stew with Egg and Niter Kibbeh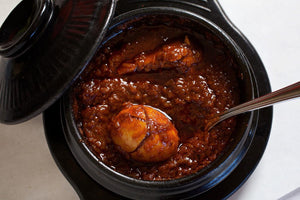 DORO WOT (CHICKEN STEW WITH EGG)
This is a classic Ethiopian Dish, perfect for the experienced cook, or the pure beginner. This recipe comes from our Partners at Brundo Spice Company/ Cafe Colucci in North Oakland, CA. Brundo Spices employs a mostly female-lead workforce in their Ethiopian factory and is an amazing Black-Owned/ Immigrant-owned company here in the Western USA. Please check out their story here and their site for spice offerings not found anywhere else. 
Enjoy this recipe! You are going to love it. This will work perfectly with Traditional or Fancy Niter Kibbeh
INGREDIENTS
3 lbs chicken leg and thigh meat, cut
 into 8 serving pieces
2 tablespoons fresh lemon juice
2 teaspoons salt
2 onions, finely chopped
1/4 cup Niter

 

Kibbeh
 (Traditional or Fancy)
3 cloves garlic, minced
1 teaspoon finely chopped ginger 
1/4 teaspoon ground fenugreek
1/4 teaspoon ground cardamom
1/8 teaspoon ground nutmeg
1/3 cup Berbere
1/4 cup dry red wine
3/4 cup water
4 hard-boiled eggs
Freshly ground black pepper
PREPARATION
Rinse and dry the chicken pieces, rub with lemon juice and salt. Let sit at room temperature for 30 minutes.
STEPS
In a heavy enamel

 

stewpot

, cook the onions over moderate heat for about 5 minutes. Let brown, add water to make sure the onions do not burn.
When the onions are cooked, add the 

Berbere. C

ook for 5 minutes.
Stir in the Niter Kibbeh and cook for 2 minutes liquifying by adding hot water. Then add the garlic and spices. Stir well and saute for 3-4 minutes.
Pour in the wine and water and bring to a boil. Cook briskly, uncovered, for about 5 minutes.
Pat the chicken dry and drop it into the simmering sauce, coating the chicken. Reduce heat, cover, and simmer for 15 minutes.
Meanwhile, gently pierce the hard-boiled eggs with fork to allow the sauce to soak into the eggs.
After the chicken is tender and cooked, add the eggs, mixing them gently in the sauce.
Cover and cook the

 

Doro

 

Wot

 

for 5 more minutes, add black pepper and remove from heat. 
Serves: | Prep Time: 45 minutes | Cooking Time: 45-50 minutes
---
Also in RECIPES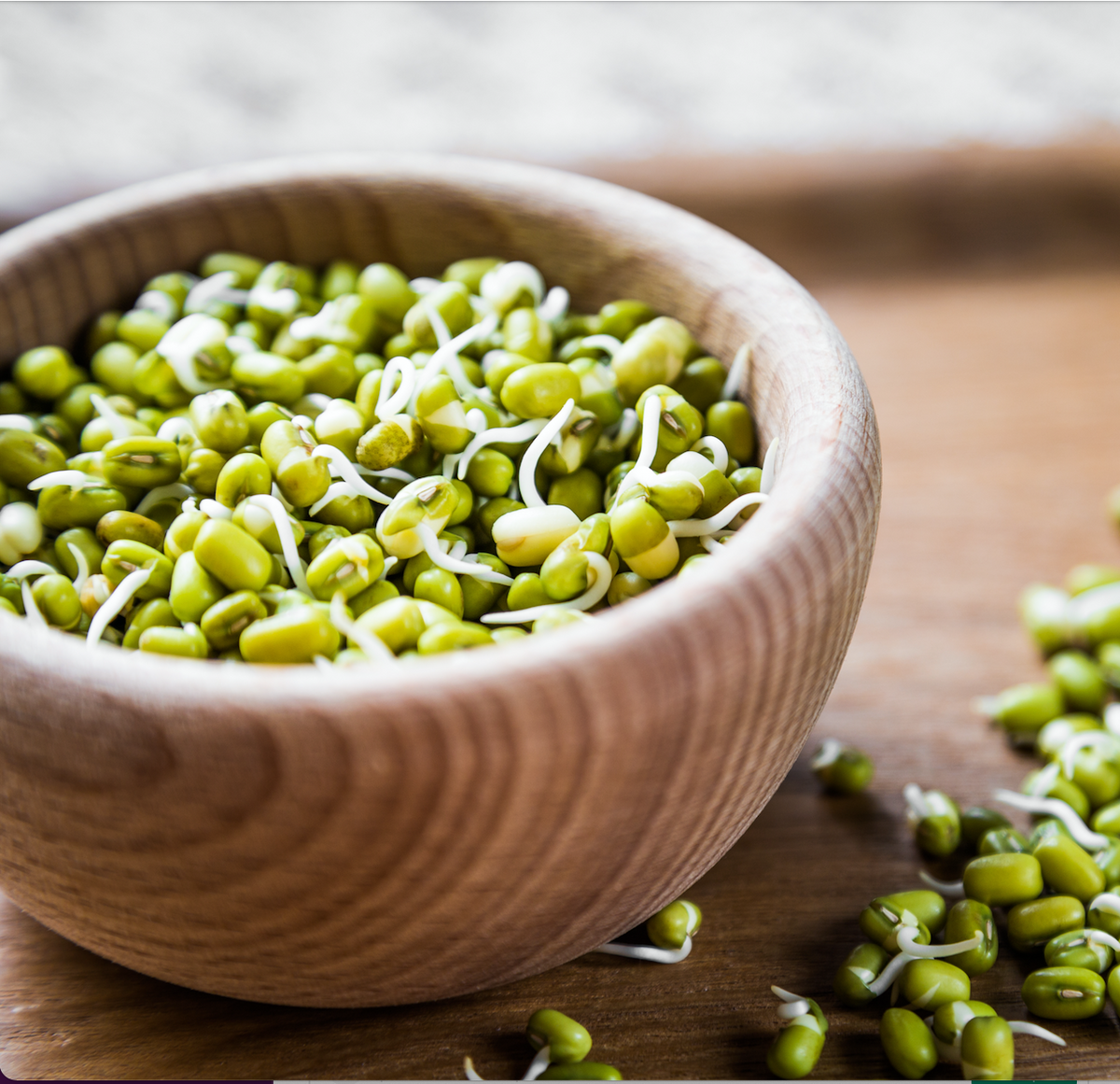 While Phytic Acid is an excellent
survival mechanism for beans, protecting them from weather and insects, it is not so stellar for humans.
It binds to minerals, inhibiting mineral absorption and
making
 it really difficult for us to digest the proteins. The exciting news though
are two
 solutions
Buckwheat is a wonderfully versatile grain that can be made either sweet or savory. Its warming and drying qualities make it ideal for watery and earthy Springtime. It is high in iron and magnesium, nourishing the blood and the muscles. The apple is great for thinning the bile and cleansing the liver. This oatmeal with oomph leaves you feeling full and nourished but not weighed down. This is my breakfast most days in the Springtime and I love it!