We are ZOOMING OUT and going beyond ghee and Ayurveda.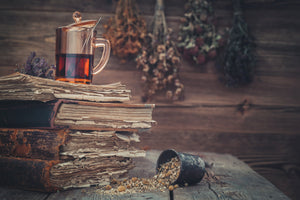 As the title suggests, Ahara Ghee has come to a crossroads. In response, we are ZOOMING OUT and going beyond ghee and Ayurveda.
So...what does that MEAN? 
Back in 2018 or what we can call now, the "Before Times", we were a small and aspirational food company, seeking to grow into more and more grocery stores and becoming accessible to more and more people. On this mission, we were able to happily serve a portion of the population who had an interest in: Ayurveda, Keto foods and Paleo lifestyles. If we are being TOTALLY HONEST, which we are (since transparency is a founding value), this only worked for a portion of our passion and heart. It is INCREDIBLY expensive to get one of those fancy end caps at whole-foods and you may have noticed that those costs have to be paid somewhere. Maybe it is in the price you pay, or maybe it is in cheapening of the products. As complete GHEEKS we really refused to do the latter, and the former seemed unfair, since we already had a higher price point than most other ghee, due to quality of butter and process. 
Since the world has thrown us-all, major curve-balls since 2020, we decided it was High-Time to walk into our larger passion and stop being shy about who we are and what we are about. You may have noticed that we have recently begun to offer more products than just our own and those are the first steps to realizing our BIG VISION.
We would be nothing without our Indian Ayurvedic Knowledge, and the teachers, texts and culture that brought it to us. While we are trained practitioners of Ayurveda, we ALSO deeply value ALL ancient and elemental medicines as well as the core recipes and food preservation methods of old and wise cultures around the globe. We choose to use our privilege in knowing so very many amazing people and practitioners to create a community that we hope you will want to be part of, and feel held-by. 
We have developed rich and genuine relationships with practitioners, business-owners, teachers and craftspeople from throughout the healing world. From our collaboration with Brundo Spices to our support of women-owned businesses, selling staples like congee and adaptogenic herbal coffee replacements, we find a great deal of energy and passion in bringing our community together and making a safe and consolidated place for you to find the specialty items you need to live your healthy, whole foods lifestyle, without needing to reinvent the wheel (we promise, ghee existed WAY BEFORE dudes toting the weight-loss benefits of Keto). So, while you will still be able to count on us for the worlds BEST ghee, you will increasingly find other supports for your ease and education on our site. We hope you think this is as AWESOME as we do. 
Without further ado, here is who we are, naked and gleaming!
AHARA®
VISION
" Empowering the global community to reclaim health as a birthright through the elevation of traditional healing practices based in simple foods and plant medicines"
MISSION
"Offering delicious, simple, foundational foods, in collaboration with authentic and diverse practitioners of global healing traditions."
VALUES
"Clarity, transparency, authenticity, impeccable quality, diversity and  sustainability "
What to expect from us, going forward:
A commitment to bringing staple, core foods that are delicious and healing to you, with minimal effort and no processed or chemical ANYTHING
Increased availability of medicinal and topical ghee-products as well as Vegan versions of some of our beloved flavors.
Improved availability of simple, delicious, and healthful foods
Abundant education offerings, packages and bundles and FREE courses.
More collaborations with experts and home cooks from India to Ethiopia and beyond
An increase in the diversity of those we collaborate with, both in diversity of traditional medicine and food offerings as well as the introduction of lesser known staples that belong along side ghee and kibbeh.
Ease in ordering and organization of the site as we add more offerings
We are here to listen. Tell us more about what you would like to see! Email us at hello@iloveghee.com or call/ text 503-997-5050
Leave a comment
Comments will be approved before showing up.
---
Also in AHARA NEWS AND MUSE-INGS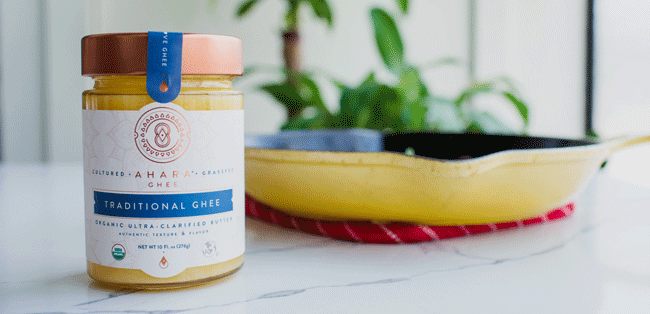 Hello from the new owners of Ahara Rasa Ghee!