RECIPE: Spaghetti Squash Primavera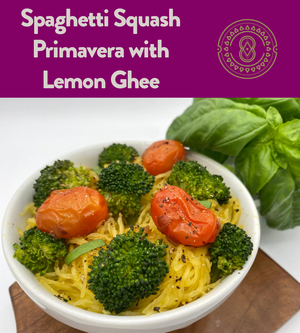 Recipe and Photo by Rianne Chittenden
Wheat noodles are often too heavy this time of year for many. Get your noodle kick in with this yummy spaghetti squash primavera. Feel free to sub the broccoli for any other bitter vegetable you're craving by referencing the list found here. 
Ingredients
Half Large Spaghetti Squash or Whole Medium Squash
½  lb cherry tomatoes
¼ Medium Onion - tad over ½ cup finely chopped
2 florets Broccoli - about 2.5 cups chopped 
2 basil leaves
Balsmaic Vingarette to drizzle
Salt and Pepper to taste
2-3 tsp Lemon & Garlic Ghee
Serves 2-3
Instructions
Preheat the oven to 400°F and line a baking sheet with parchment paper

Cut the very bottom and top off the spaghetti squash. Stand it up and carefully halve the spaghetti squash lengthwise. Remove the seeds. If you're feeling ambitious rinse the seeds and soak overnight. In the morning, rinse again and leave out to dry. Now you have easily digestible seeds ready to go for your oatmeal or salads. 

Poke a few holes into the outer skin of the spaghetti squash. Drizzle about 1 tsp of ghee on the inside of the half and rub it all over the inside. Lightly sprinkle with salt and pepper.

Place on the parchment paper, open side down. 

Bake for approximately 40-60 minutes depending on the exact size of the squash and how soft you want the noodles.

While the squash is baking, heat saute pan to about medium heat (this takes less than 10 minutes, so if you want it hot and fresh, start towards the end of the squash bake time)

Add 1-2 tsp lemon garlic ghee 

Add onion and saute until it becomes translucent. About 2 minutes 

Add broccoli and cook for 6 minutes. Toss in the cherry tomatoes in the last two minutes. A fork will semi-easily slide through the broccoli, you do want some firm resistance. The cherry tomatoes should easily smoosh when pressed on with a fork. 

When the spaghetti squash is done cooking, shred with a fork. This should be easy as you magically turn the squash into noodles

Top the spaghetti squash noodles with broccoli and tomatoes, fresh chopped basil and a drizzle of balsamic vinaigrette
Dig in! You won't be disappointed
---
Also in RECIPES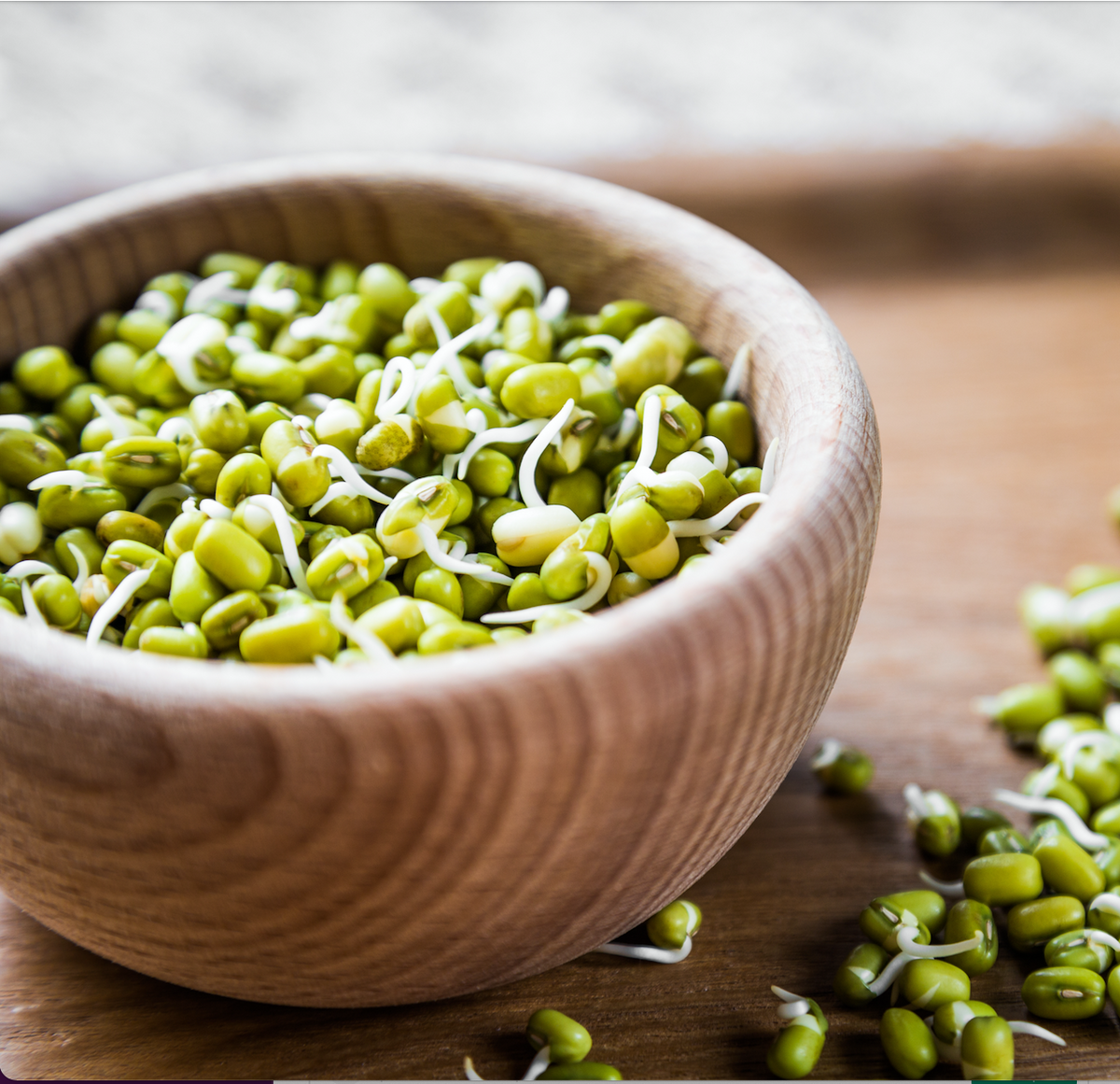 While Phytic Acid is an excellent
survival mechanism for beans, protecting them from weather and insects, it is not so stellar for humans.
It binds to minerals, inhibiting mineral absorption and
making
 it really difficult for us to digest the proteins. The exciting news though
are two
 solutions
Buckwheat is a wonderfully versatile grain that can be made either sweet or savory. Its warming and drying qualities make it ideal for watery and earthy Springtime. It is high in iron and magnesium, nourishing the blood and the muscles. The apple is great for thinning the bile and cleansing the liver. This oatmeal with oomph leaves you feeling full and nourished but not weighed down. This is my breakfast most days in the Springtime and I love it!