Roasted Cauliflower and Chickpeas in Ethiopian Spices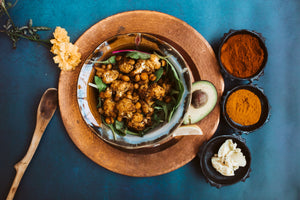 Serve this as a vegetarian main or a side. Featuring Brundo Spices recipe Traditional Niter Kibbeh and perfect, simple medicinal spices and whole foods. 
Save 10% when you buy the kit here! You will have plenty leftover to do this recipe several times. This is NOT a one-off recipe kit, but rather the building blocks for your growing knowledge base! check out the links below if you want to buy larger amounts of the spices :-) 
INGREDIENTS
1 head of cauliflower
1 can of chickpeas
3-4 tablespoons Olive Oil
2 tablespoons Berbere
1 tablespoon Ird
1 tablespoon Afrenje
2 teaspoons Senafitch
1 teaspoon Matafecha
3 tablespoons Niter Kibbeh
Sea salt to taste
PREPARATION
Rinse and drain the chickpeas thoroughly. Use a paper or dish towel to pat them dry. Too much remaining liquid will stop the chickpeas from getting crispy. Cut the head of cauliflower into bite-sized florets. 
STEPS
Preheat oven to 400°F
In a medium-sized bowl, toss the cauliflower and chickpeas with oil, adding in spices until the florets and chickpeas are thoroughly coated 
Spread the contents of the bowl evenly onto a baking sheet, and place small scoops of Niter Kibbeh on top of the cauliflower and chickpeas until you have used all of the 3 tablespoons. 
Transfer the baking sheet to your preheated oven and roast for 30 minutes, or until crispy. 
Add salt to taste and enjoy!
Serves: 2-3 | Prep Time: 15 minutes | Cooking Time: 30 minutes
---
Also in RECIPES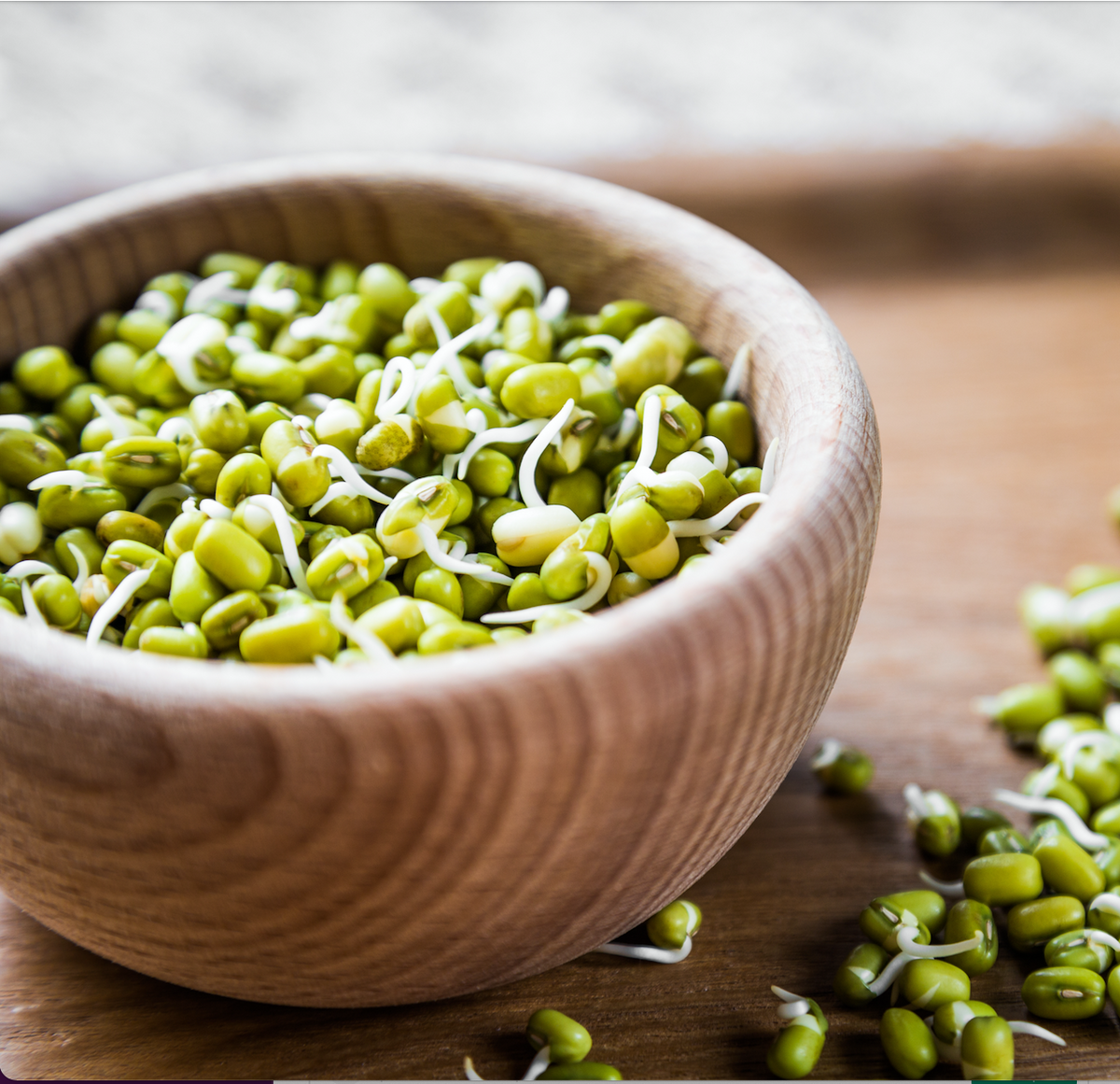 While Phytic Acid is an excellent
survival mechanism for beans, protecting them from weather and insects, it is not so stellar for humans.
It binds to minerals, inhibiting mineral absorption and
making
 it really difficult for us to digest the proteins. The exciting news though
are two
 solutions
Buckwheat is a wonderfully versatile grain that can be made either sweet or savory. Its warming and drying qualities make it ideal for watery and earthy Springtime. It is high in iron and magnesium, nourishing the blood and the muscles. The apple is great for thinning the bile and cleansing the liver. This oatmeal with oomph leaves you feeling full and nourished but not weighed down. This is my breakfast most days in the Springtime and I love it!