Mung Dahl Tadka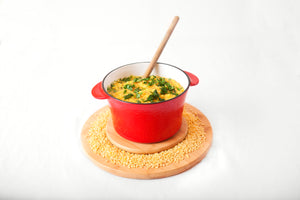 MUNG DAL TADKA
Recipe and photo Credit
Meredith Klein of Pranaful.com
 This dal is commonly found in Indian restaurants, often as an appetizer soup. It's great it on its own or as part of a larger feast. I especially love it on winter nights when plans require me to eat a bit later than usual and I want to keep things on the lighter side.
Prep time: 5m | Cook time: 40m | Total time: 45m | Serves 4 Vegan option | Gluten-free
 Ingredients:
1 cup split yellow mung beans, soaked for 2–3 hours and drained
1 tomato, diced
¼ teaspoon turmeric powder
3½ cups water
1 serrano chile, halved and seeds removed (optional)
1 Tablespoon ghee
1 teaspoon cumin seeds
¾ teaspoon brown mustard seeds
1 Tablespoon fresh grated ginger
4 curry leaves (optional)
1 pinch hing/asafetida (optional)
½ teaspoon salt
Place mung beans, tomato, turmeric, water and chile (if using) in a medium pot and bring to a boil over high heat. Skim off any foam and lower heat to a simmer. Cook covered for 20–30 minutes, or until beans are very soft. (Add more water during cooking if you desire a soupier dal.)
While the beans cook, heat the ghee in a small skillet over a medium-low flame. Add cumin, mustard seeds, ginger, curry leaves and hing and stir often. Once mustard seeds begin to pop, remove the skillet from the stove.
Add sautéed spices to the mung beans once they are soft and cook for 5–10 minutes to let flavors settle. Add salt and adjust to taste. Serve dal over basmati rice or in bowls on its own.
---
Also in RECIPES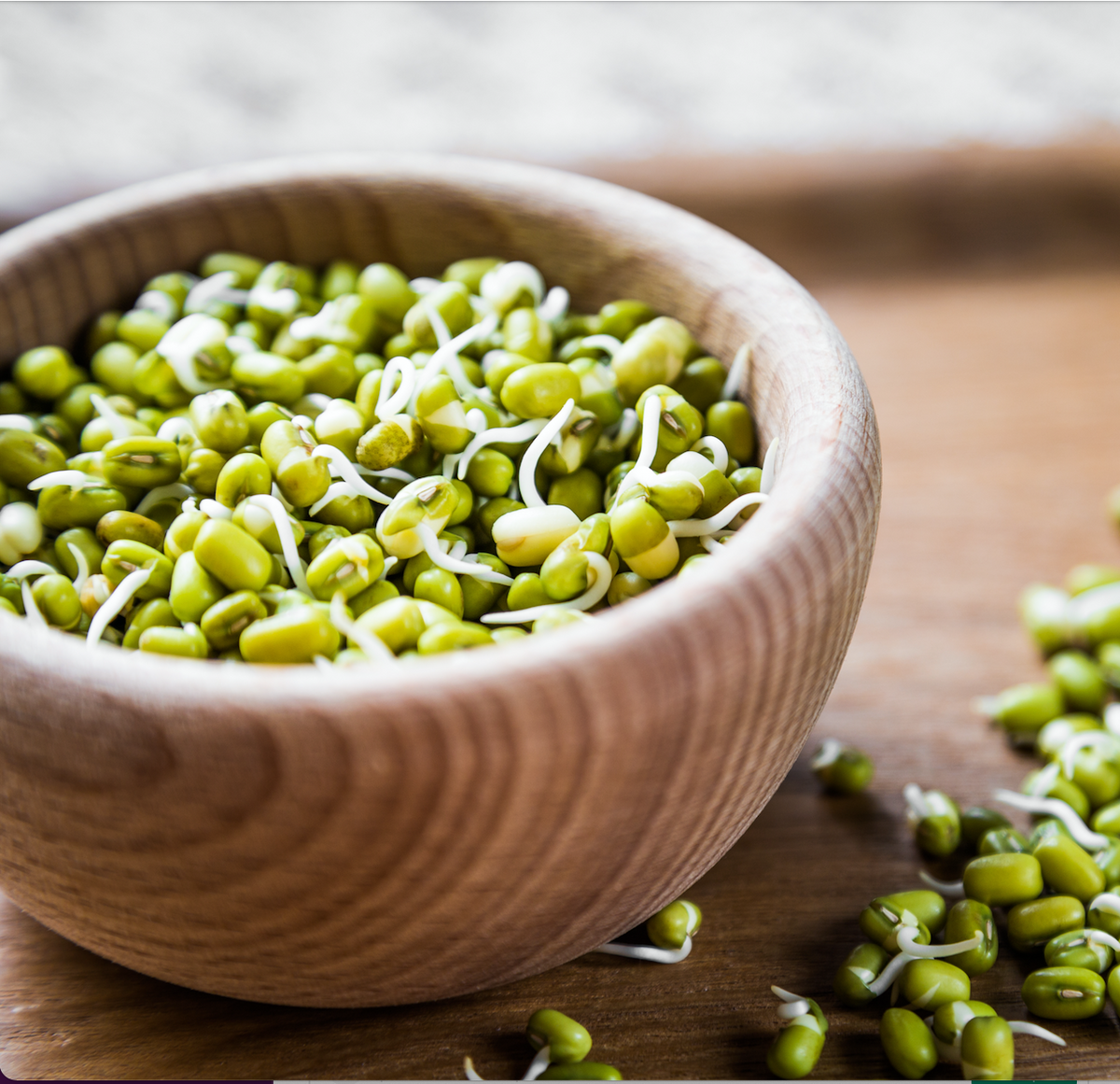 While Phytic Acid is an excellent
survival mechanism for beans, protecting them from weather and insects, it is not so stellar for humans.
It binds to minerals, inhibiting mineral absorption and
making
 it really difficult for us to digest the proteins. The exciting news though
are two
 solutions
Buckwheat is a wonderfully versatile grain that can be made either sweet or savory. Its warming and drying qualities make it ideal for watery and earthy Springtime. It is high in iron and magnesium, nourishing the blood and the muscles. The apple is great for thinning the bile and cleansing the liver. This oatmeal with oomph leaves you feeling full and nourished but not weighed down. This is my breakfast most days in the Springtime and I love it!