Latkes fried in Ghee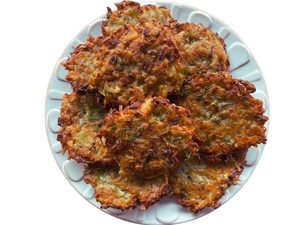 Photo: Rianne Chittenden
Take your latkes to the next level with this scrumptious recipe from Ahara cofounder, Andrea Shuman.
Ingredients:
2 large russet potatoes  
1 large white onion
¼-½ cup Flour to thicken
1 large egg
Salt and Pepper to taste
½ cup ghee (we recommend brown butter)
*Traditionally served with applesauce and sour-cream
Instructions:
Shred potatoes, place in colander to begin draining process
Finely mince onion
Mix potato and onion together in colander (option to use cheese cloth here) and squeeze out as much moisture as possible. This part is key for correct consistency of pancake

Once as much moisture is removed as possible, put in mixing bowl and add salt

Add egg and mix well with hands

Start with a 1/4 cup of flour and mix in. Then add in 1-2 tsp at a time of flour and mix with hands until coated and not dripping. 

You should be able to ball up a bit and flatten in your hands

Heat ghee over medium in frying pan, do not allow to smoke

 

Carefully add pancakes (the ghee can get feisty, if you have a splatter guard, use it). 

Ghee should cover at least half the depth of the pancake.
Cook until golden brown on each side

Remove to plate covered in a few paper towels to absorb ghee
Alternate Air-fryer Method: Put flattened pancakes in shallow pan and pour melted ghee over and carefully place in air fryer. *We do, however, recommend the traditional method:)  
---
Also in RECIPES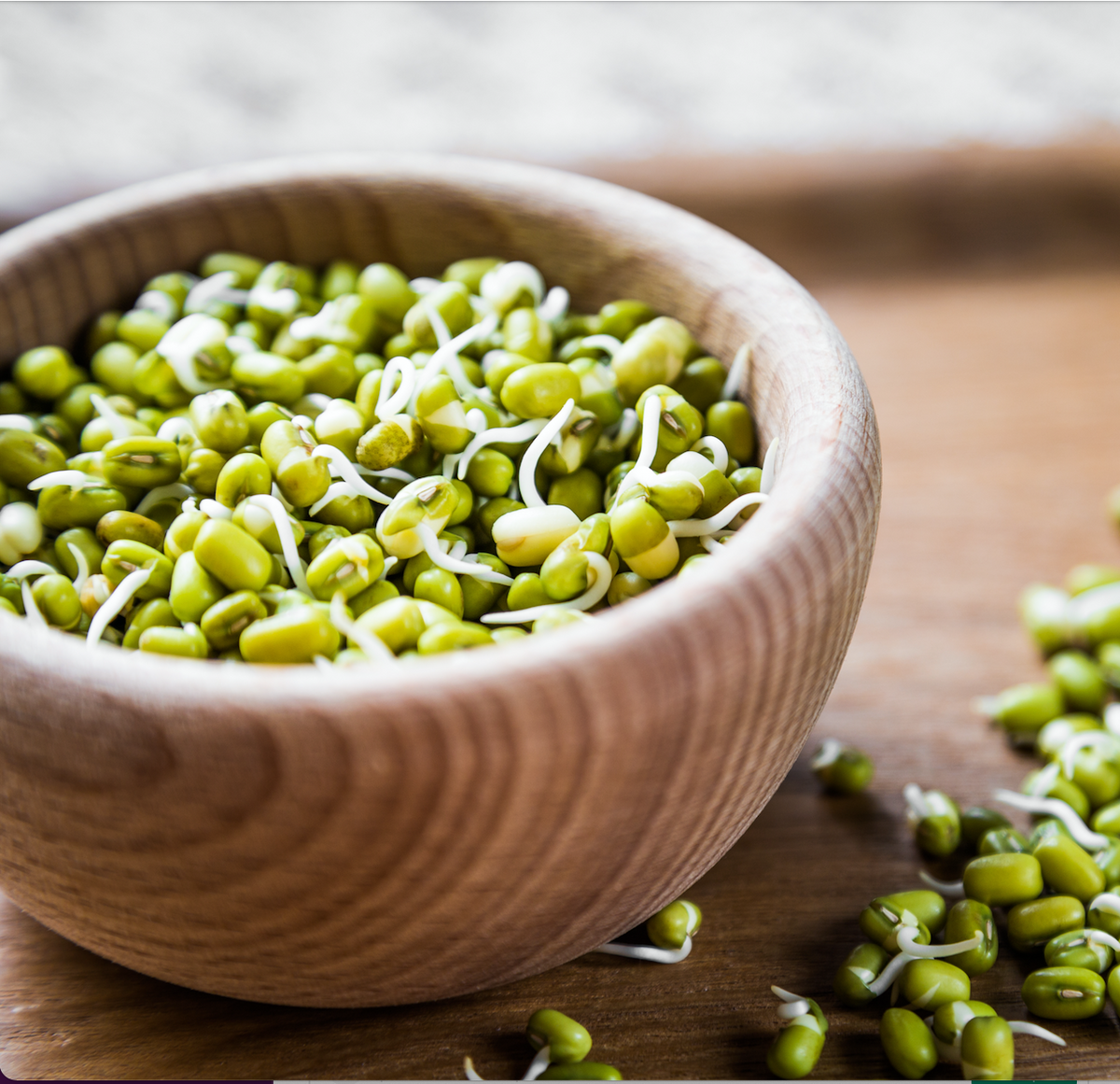 While Phytic Acid is an excellent
survival mechanism for beans, protecting them from weather and insects, it is not so stellar for humans.
It binds to minerals, inhibiting mineral absorption and
making
 it really difficult for us to digest the proteins. The exciting news though
are two
 solutions
Buckwheat is a wonderfully versatile grain that can be made either sweet or savory. Its warming and drying qualities make it ideal for watery and earthy Springtime. It is high in iron and magnesium, nourishing the blood and the muscles. The apple is great for thinning the bile and cleansing the liver. This oatmeal with oomph leaves you feeling full and nourished but not weighed down. This is my breakfast most days in the Springtime and I love it!