Hot Buttered Cacao - French Press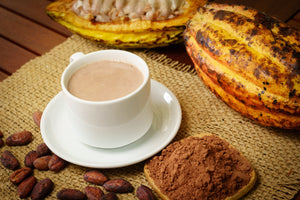 "I was looking for a way to quit caffeine and coffee, specifically, when a friend mentioned a new company making cacao to be brewed like coffee. I smacked my head in the way you might be doing, right now, like "Duh! Why didn't I think of that?!" I had some extra nibs around, and I IMMEDIATELY went to my kitchen to try it. "
I wanted a roastier, more adult-version, more like coffee, so I roasted the already roasted nibs a bit longer (see below for instructions). If your nibs are raw, you will want to add about 10 more minutes to the time I gave and reduce the temp to 325F. 
My warning about this is that: Cacao is NO joke. It IS a powerful medicine. The first cup had me swooning...like, really. I was making sexy eyes at my cup in a way that had my partner raising his eyebrows. The SECOND issue, is that is is SO SO good, that I decided to have another cup...and then another...and then another. DO NOT DO THIS. One cup is magic, 3 cups is waaaay too much. Theobromine and Anandamide are powerful mood elevators, with Anandamide coming from the Sanskrit word for Bliss "Ananda". In small amounts, they boost mood, decrease anxiety and increase energy with very low caffeine. This sounded GREAT to me...but it also turns out that TOO much theobromine, like too much caffeine, can make you nauseous and sweaty and in my case, bring out a headache. 1 big cup is magic. Enjoy this lovely medicine. DON'T overdo it and it will remain a love affair for years to come. 
More about the medicinal effects of cacao here: 
Hot Buttered Cacao
French Pressed and Blended
Ingredients:
1 - 1.5 Tbsp Ahara Ghee - (Traditional, Vanilla Dream, Brown Butter or Chai Spice)
1/4 Cup Roasted Cacao Nibs
2 cups boiling water
Creamy sweetness of choice (see variations below)
Variations:
Ahara Version
Whole Milk and Dark Maple syrup to taste
Paleo Version
Full Fat Coconut Milk and Honey/ Maple Syrup
Keto Version
Heavy Cream/ Monkfruit/Erythritol or Stevia
METHOD:
For a richer roast, we recommend extra roasting your nibs for 7 minutes at 350F and COOLING COMPLETELY. If you do NOT cool them, it will become chocolate in your grinder.
Grind cooled nibs to a coarse, salt like texture, just like coffee for the french press
Put grounds in french press
Pour fully boiling water over grounds, stir and gently cover, unpressed for 5 minutes
Press
Pour into high-speed blender
Add ghee and fixing variation of choice (listed above)
Blend on high-speed for 40 Seconds
Pour and enjoy frothy goodness
---
Also in RECIPES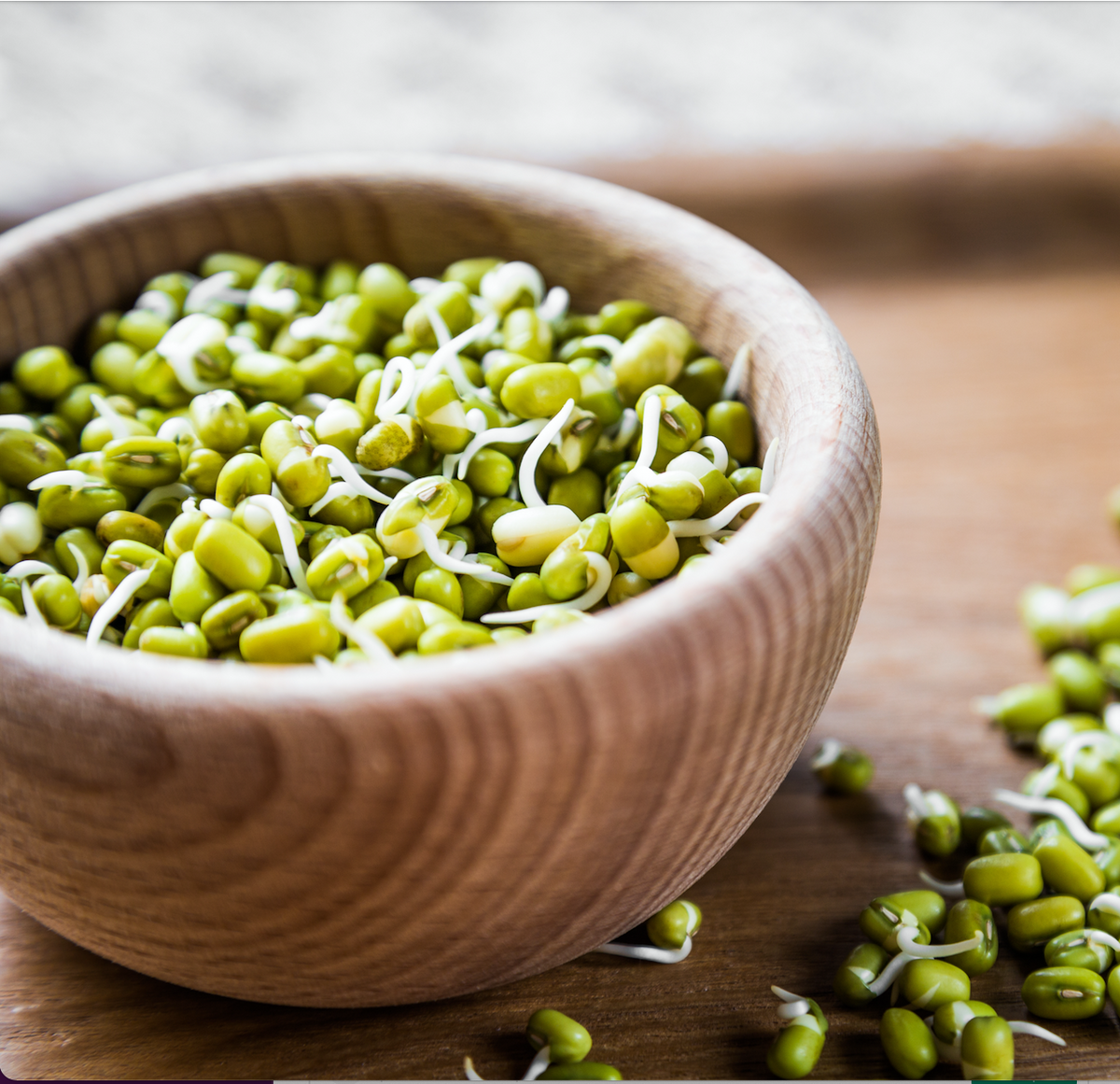 While Phytic Acid is an excellent
survival mechanism for beans, protecting them from weather and insects, it is not so stellar for humans.
It binds to minerals, inhibiting mineral absorption and
making
 it really difficult for us to digest the proteins. The exciting news though
are two
 solutions
Buckwheat is a wonderfully versatile grain that can be made either sweet or savory. Its warming and drying qualities make it ideal for watery and earthy Springtime. It is high in iron and magnesium, nourishing the blood and the muscles. The apple is great for thinning the bile and cleansing the liver. This oatmeal with oomph leaves you feeling full and nourished but not weighed down. This is my breakfast most days in the Springtime and I love it!