Grilled Bananas with Ghee and Spice (and everything NICE)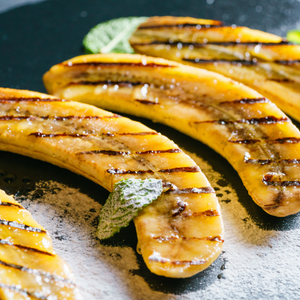 As with many of our recipes, this one is highly customizable and super simple, healthy and YUM! We suggest the best ghee to choose for this recipe below. 
Ingredients:
Firm Bananas (not super green, but firm)
Spice of choice
Maple syrup/ Honey (optional)
Toppings (optional) Nuts, Whipped Cream, Ice Cream, Chocolate chips...go crazy, or do them plain!
Notes:
Traditional, Brown Butter, Vanilla and Chai are the best choices for ghee and Cardamom and/or Cinnamon are good choices for spice. If you choose Chai ghee, you don't even need to add spice! Make sure your grill is CLEAN, hot and and well scrubbed. 
They can go from naked and paleo to full banana split! Of course, we keep the "healthy" moniker for the simplest versions. ;-) Comment below if you try it!
Method:
Heat Grill between 375-450F
Melt Ghee of choice and stir in spices if desired, or be lazy and use the chai spice ghee! Put melted ghee in shallow pan large enough to accommodate bananas (bread pan works well)
Slice off the stem of the banana and cut lengthwise
Put bananas face down in melted (not hot) spiced ghee and let sit for 5 minutes
Put Ghee-d bananas cut-side down on grill for 3-4 min until grill marks appear
Flip onto skin side and grill 4-5 more minutes or until softened
Scoop bananas out of their skin, gently with a spoon and serve them grill marks UP. Top with anything or nothing! Drizzle with optional maple syrup or honey, add chocolate chips, ice cream, whipped cream or whatever your heart desires.
---
Also in RECIPES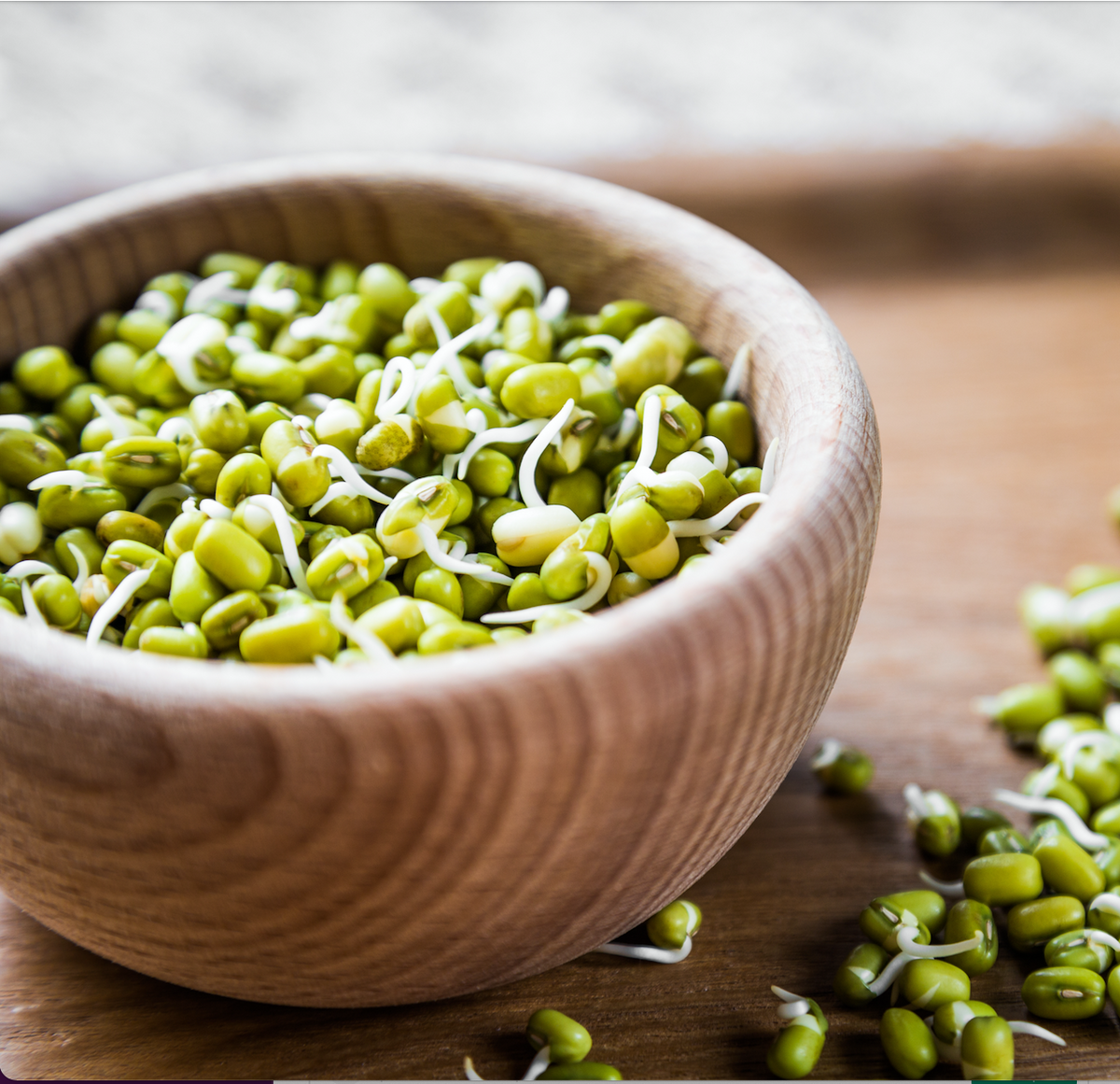 While Phytic Acid is an excellent
survival mechanism for beans, protecting them from weather and insects, it is not so stellar for humans.
It binds to minerals, inhibiting mineral absorption and
making
 it really difficult for us to digest the proteins. The exciting news though
are two
 solutions
Buckwheat is a wonderfully versatile grain that can be made either sweet or savory. Its warming and drying qualities make it ideal for watery and earthy Springtime. It is high in iron and magnesium, nourishing the blood and the muscles. The apple is great for thinning the bile and cleansing the liver. This oatmeal with oomph leaves you feeling full and nourished but not weighed down. This is my breakfast most days in the Springtime and I love it!