6-Taste Baklava (Ayurveda-inspired)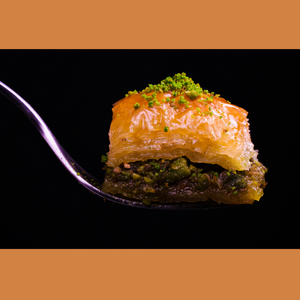 This recipe is a variation on a traditional Baklava with the biggest changes being the incorporation of all 6-tastes (Sweet, Sour, Salty, Pungent, Astringent, and Bitter) considered to be a balanced way to eat food in the Ayurvedic Tradition. We have chosen NOT to cook the honey in this recipe and recommend you follow our instructions by adding it at the end of the syrup process. 
Ingredients
Syrup:
2 cups sugar (sweet)
1 1/2 cups water
2 tablespoons lemon juice (sour)
2 sticks cinnamon (or a hearty pinch if you don't have sticks) (pungent)
4 to 6 whole cloves, or 1/2 teaspoon ground cardamom (pungent, sweet, bitter)
1 cup honey (added late to keep it healthy) (sweet, pungent)
Filling:
1 pound blanched mixed nuts (walnuts, almonds, pistachio or any combo thereof) coarsely ground (about 4 cups) (astringent, sweet, bitter)
Pinch Himalayan Pink salt or your fave salt (salty)
1/4 cup coconut or raw sugar
2 teaspoons ground cinnamon
1/4 teaspoon cardamom (sweet, bitter)
1 pound (about 24 sheets) phyllo dough
About 1 cup Ahara Ahara ghee®.  (Brown butter , Traditional, Chai or Vanilla)
Preparation
1. To make the syrup: Stir the sugar, water, lemon juice, cinnamon sticks, and/or cloves/ cardamom over low heat until the sugar dissolves, about 5 minutes. Stop stirring, increase the heat to medium, and cook until the mixture is slightly syrupy, about 5 minutes (it will register 225 degrees on a candy thermometer). Discard the cinnamon sticks and whole cloves. Stir in honey and stir until well-incorporated.
2. To make the filling: Combine all the filling ingredients.
3. Preheat the oven to 350 degrees. Grease a 12-by-9-inch or 13-by-9-inch baking pan or 15-by-10-inch jelly roll pan.
4. Place a sheet of phyllo in the prepared pan and lightly brush with Ahara ghee®. ®. Repeat with 7 more sheets. Spread with half of the filling. Top with 8 more sheets, brushing each with Ahara ghee®. Use any torn sheets in the middle layer. Spread with the remaining nut mixture and end with a top layer of 8 sheets, continuing to brush each with Ahara ghee®.  Trim any overhanging edges.
5. Using a sharp knife, cut 6 equal lengthwise strips (about 1 3/4 inches wide) through the top layer. Make 1 1/2-inch-wide diagonal cuts across the strips to form diamond shapes.
6. Just before baking, lightly sprinkle the top of the pastry with cold water. This inhibits the pastry from curling. Bake for 20 minutes. Reduce the heat to 300 degrees and bake until golden brown, about 15 additional minutes.
7. Cut through the scored lines. Drizzle the cooled syrup slowly over the hot baklava and let cool for at least 4 hours. Cover and store at room temperature for up to 1 week. If the baklava dries out while being stored, drizzle with a little additional hot syrup.
Recipe adapted by Andrea Shuman of Ahara Ghee
---
Also in RECIPES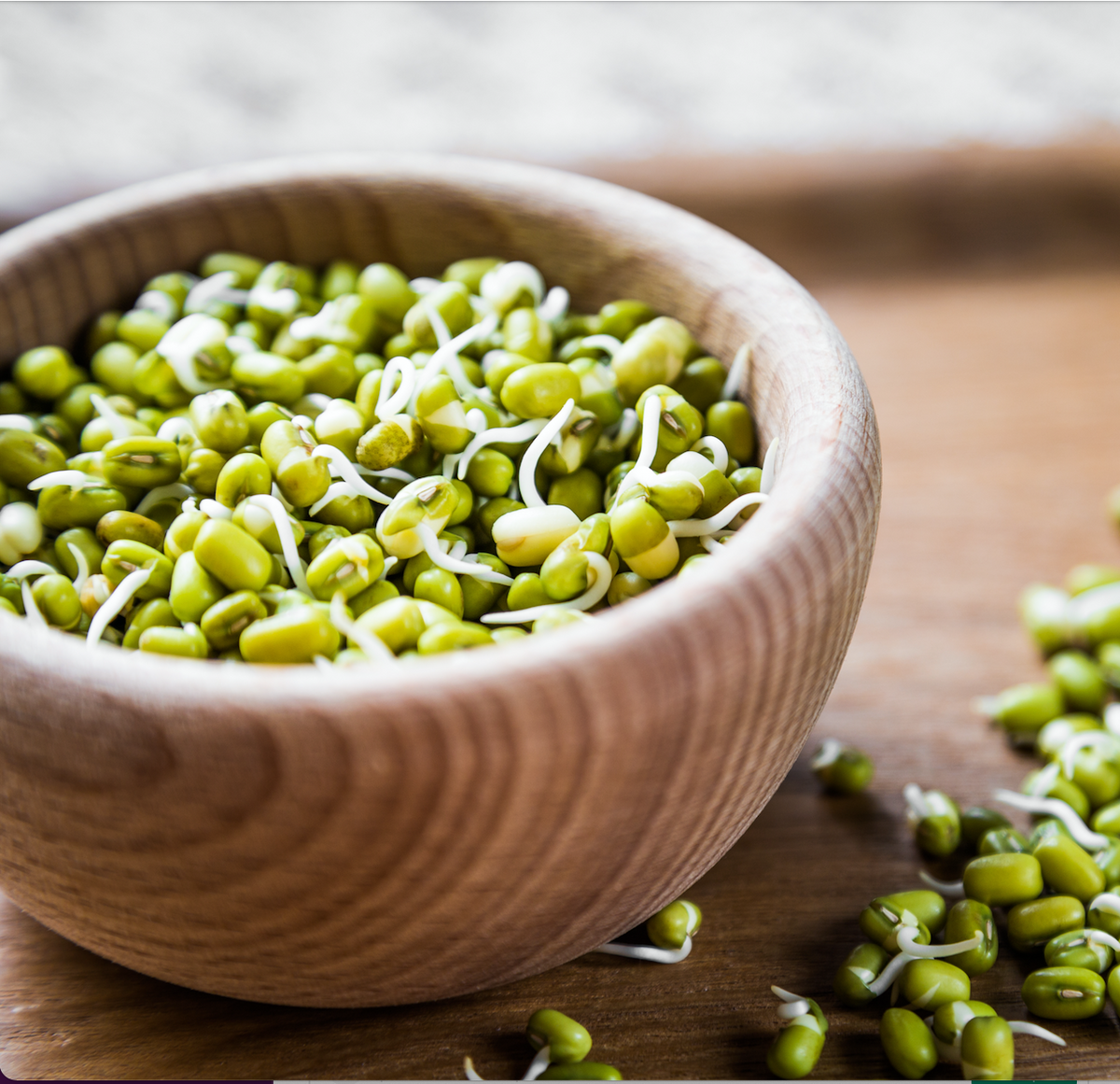 While Phytic Acid is an excellent
survival mechanism for beans, protecting them from weather and insects, it is not so stellar for humans.
It binds to minerals, inhibiting mineral absorption and
making
 it really difficult for us to digest the proteins. The exciting news though
are two
 solutions
Buckwheat is a wonderfully versatile grain that can be made either sweet or savory. Its warming and drying qualities make it ideal for watery and earthy Springtime. It is high in iron and magnesium, nourishing the blood and the muscles. The apple is great for thinning the bile and cleansing the liver. This oatmeal with oomph leaves you feeling full and nourished but not weighed down. This is my breakfast most days in the Springtime and I love it!