Ahara has added Simply Insurance® for 100% package protection!

The pandemic was obviously hard on a lot of people, and sadly, we experienced a great increase in porch pirates and roughly handled packages. You know us for our excellent customer service and it is important to us to have a great deal of integrity in our process. In 2020/2021 our little business saw a sharp spike in broken ghee, undelivered or lost USPS shipments and stolen packages that were confirmed as delivered. This amounted to a great deal of money for us in an already challenging year. 
Enter: Simply Insurance. For only $0.98/ order, you can FULLY protect your package from takers and shakers. You may choose to opt out of this, and we will continue to stand by our own shipping / order mistakes,  but we are cannot be responsible for theft or breakage/ leakage due to rough handling. 
Process for asking for a refund:
write us : Hello@iloveghee.com 

OR call/ text 503-997-5050 (text may be fastest!)

Take a picture of the damage, if applicable 

If it was a porch pirate, just email and let us know. If you have ring doorbell footage, you can share that as well, which helps us make a claim on your loss, but it is not needed if you don't have access to that.

We have amazing customers and we trust you to tell us what happened. We are here for you and want you to have your ghee!
Please write and share your thoughts! Is this a good option for you? 
Wamly, 
The Ahara Crew
Leave a comment
Comments will be approved before showing up.
---
Also in AHARA NEWS AND MUSE-INGS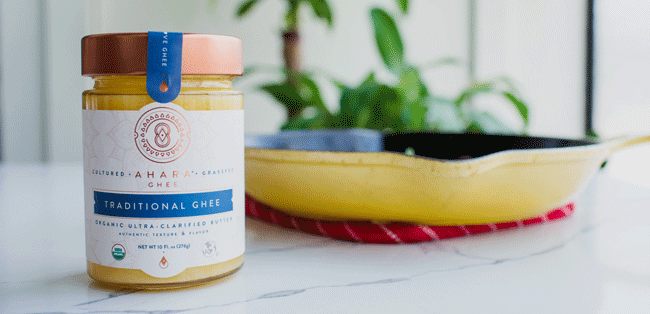 Hello from the new owners of Ahara Rasa Ghee!