RECIPE: Roasted Butternut Squash and Fennel Soup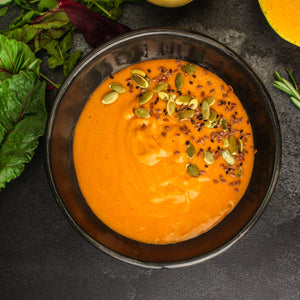 Recipe: Rianne Chittenden
I love this time of year for all the yummy, nourishing soups I get to make with local squash! Butternut is my personal favorite with such a rich, natural flavor. Then add fennel which is divine. The two together....drool worthy...
Brew up your favorite tea, put on some music and dance around the kitchen as you make this delicious soup. 
Prep Time: 20 minutes
Cook Time: 1 Hour
Total Time: 1 Hour 20 minutes 
4-5 servings
Ingredients
1 Tbsp Whole Coriander Seeds
1 Tbsp Whole Fennel Seeds
*Option to use ground spices, however I highly recommend experimenting with fresh ground whole seeds. The flavor is SO much more vibrant and you also benefit from the medicinal qualities of the spices
3 Garlic Cloves
1 ½ cup Vegetable or Chicken Broth
1 small Butternut Squash
1 medium Fennel bulb
2 Tbsp Ahara Brown Butter Ghee
Salt and Pepper, to taste 
Lime, to taste
Oven Instructions
Preheat the oven to 400°F. Coat a 9x13-inch glass baking pan with 1 tablespoon of Ghee. Roughly chop fennel bulb, removing tough stalks and core. Peel and cube butternut squash into 1 inch cubes. Finely chop 3 garlic cloves.

Add butternut squash, fennel and garlic to the pan. Drizzle the other tablespoon of Ghee overtop and lightly sprinkle with salt and pepper. Toss all ingredients to coat. 

Place in the oven for 40-50 minutes until squash and fennel are tender.

IF using whole spices: Dry roast the coriander and fennel in a small frying pan on medium for about 1-2 minutes, tossing a few times, until spices become fragrant. Grind spices in spice or coffee grinder. 

When the butternut squash and fennel are tender, remove from the oven and transfer to a large pot with broth, coriander and fennel. Let simmer for 8-10 minutes. 

Puree soup using an immersion blender or traditional blender. If using a traditional blender, it is suggested to let the soup cool a bit or make sure to air periodically while blending so pressure does not build.

Add salt, pepper and lime to taste.

Option to enjoy with sourdough bread and/or sprouted seeds for an added crunch. 
---
Also in RECIPES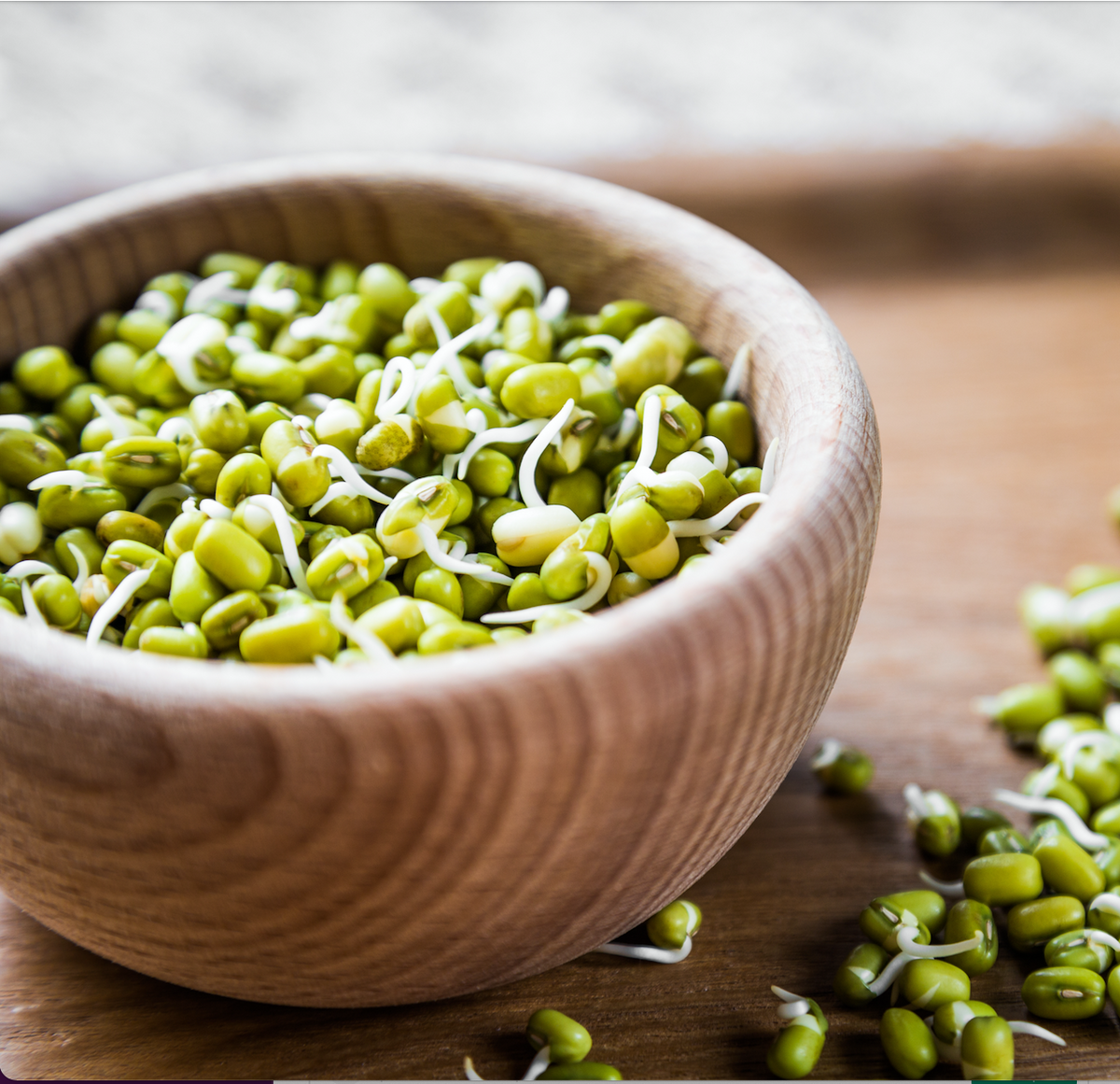 While Phytic Acid is an excellent
survival mechanism for beans, protecting them from weather and insects, it is not so stellar for humans.
It binds to minerals, inhibiting mineral absorption and
making
 it really difficult for us to digest the proteins. The exciting news though
are two
 solutions
Buckwheat is a wonderfully versatile grain that can be made either sweet or savory. Its warming and drying qualities make it ideal for watery and earthy Springtime. It is high in iron and magnesium, nourishing the blood and the muscles. The apple is great for thinning the bile and cleansing the liver. This oatmeal with oomph leaves you feeling full and nourished but not weighed down. This is my breakfast most days in the Springtime and I love it!